FitBees at Community Housing
FUN, FITNESS, AND FULFILLING CONNECTIONS

FitBees, the innovative social platform dedicated to promoting physical and social activity, has been creating waves at Community Housing. Residents and service users have embraced this exciting initiative, designed to cater to underrepresented groups who have been less involved in the digital fitness market. In this blog post, we'll share the incredible experiences and inspiring stories that have unfolded within the vibrant FitBees community at Community Housing.
STAYING ACTIVE AND CONNECTED

The FitBees community at Community Housing comprises a diverse group of individuals who share a common goal: living life to the fullest through fitness. With an unwavering commitment to exploring new technologies and tools, Community Housing has been testing Tendertec's heat sensors, which power the FitBees platform. These sensors have proven to be invaluable in providing feedback on residents' exercise levels, helping them increase their physical and social activity.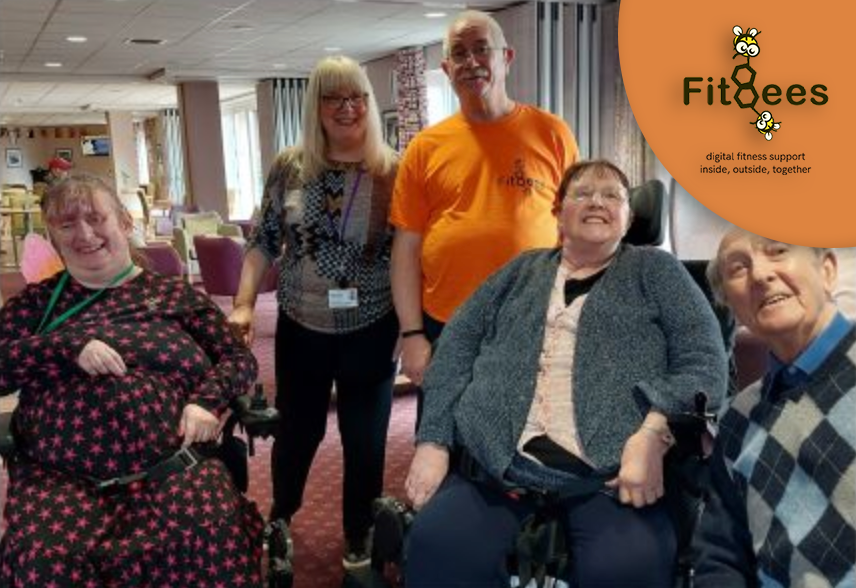 THE POWER OF SOCIAL CONNECTIONS

FitBees has proven to be more than just an avenue for physical activity—it has become a catalyst for strengthening social bonds among the residents. The recent FitBees social get-together dinner was a resounding success, bringing together enthusiasts of all fitness levels. The event, characterized by drinks, a delightful meal, and a joyful atmosphere, fostered new connections, reignited old friendships, and showcased a shared enthusiasm for promoting health and well-being.
INSPIRING INDIVIDUALS AND THEIR CONTRIBUTIONS

Within the FitBees community, Community Housing is privileged to have individuals like 'Helen', whose talents and creativity have flourished. 'Helen' recently penned a captivating poem that encapsulates the vibrant and supportive spirit of the FitBees community. Through her words, she beautifully portrays the welcoming environment and the dedication of all participants to maintaining an active lifestyle together. Helen's poem truly exemplifies the essence of FitBees at Community Housing.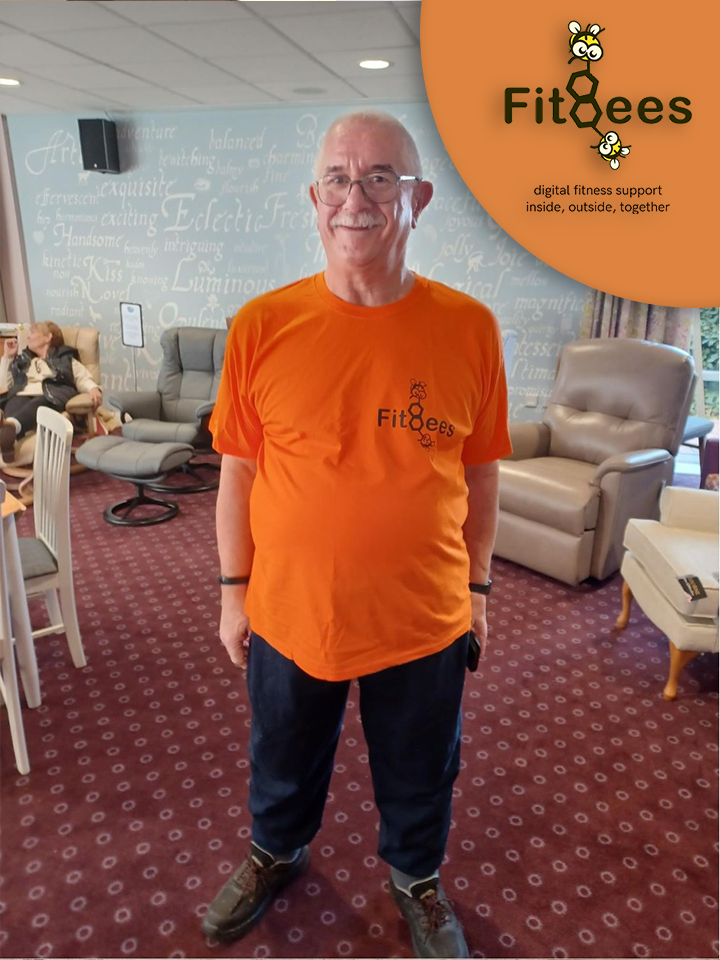 EMPOWERING ACTIVE LIFESTYLES

The commitment to empowering active lifestyles is at the core of FitBees' mission at Community Housing. A recent development has been the proactive engagement of FitBees with customers to improve their fitness and well-being, particularly in the new Berrington Court Phase 2. Jackie Bell, Community Housing's dedicated Community Project Coordinator, has been instrumental in facilitating this support. Jackie recently had the pleasure of meeting Arthur, a remarkable new member of the FitBees community. At the impressive age of 92, 'Mark' joined FitBees to continue his active lifestyle and inspire others to lead fulfilling lives.
MARK'S LEGACY OF KNOWLEDGE

During a conversation with Jackie, 'Mark' revealed his deep passion for fishing and his invention of a revolutionary fishing float. However, 'Mark' expressed a concern that his unique knowledge might fade away without someone to carry it forward. Responding to this, Jackie reached out to Urban Hax, a notable Makerspace based in Walsall known for its creative members and innovation-driven ethos.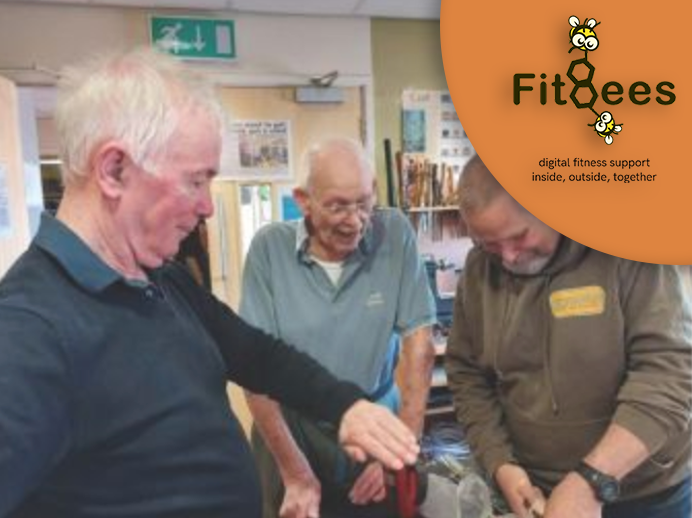 INSPIRING COLLABORATION

The anticipation grew as 'Mark' and Jackie visited Aldridge Shed, a hub for talented craftsmen known as "Men in Sheds." Witnessing the magic unfold, 'Mark' shared his extraordinary woodworking talent and fishing float invention with Mick, a skilled woodturner and avid fishing enthusiast from Urban Hax. The camaraderie, shared stories, and the passing on of knowledge made this day a memorable experience for everyone involved.
LOOKING AHEAD

Exciting news awaits as a forthcoming YouTube video will showcase 'Mark's ingenious fishing float invention, paving the way for a new generation of anglers to experience the joy and success that Arthur has enjoyed for so many years. This video will serve as a testament to the power of shared knowledge and the limitless possibilities that lie within each individual.
JOIN THE BUZZ

FitBees warmly welcomes care and housing organisations supporting people with care needs who seek to have fun, stay fit, and connect with like-minded individuals. Let us help you create a vibrant FitBees community at your organisation and support your service users and residents in embracing fitness, fun, and fulfilling connections.
Would you like to become a FitBee?
We are looking for people who are willing to participate — to talk with us, try our technologies, test our ideas, and give us honest feedback and suggestions so we can learn what does and doesn't work for you.
You don't have to be fit and active already, but ideally you need to be able to stand and walk around in your home unaided. You might already do some physical activities, you might move around very little and would be interested in doing more, or you might really dislike the idea of exercising. Whatever your starting point, we would like to understand more about your daily routines and how our service might help people like you to be more active and more connected, so that you gain the benefits of that.
Join us at: https://tendertec.org/fitbees/ or drop us an email at contact@fitbees.org
About FitBees

FitBees is a UKRI funded project aimed at enhancing physical activity and promoting social connection among under-represented groups. It combines Tendertec's connected care platform and AI home sensors with third-party wearable technologies, motivational encouragement, online content, and community connections to support activity. FitBees brings digital fitness and social connectivity directly to people's homes, fostering inclusivity and convenience. FitBees is committed to addressing health disparities and empowering individuals from diverse communities.
Join us at: https://tendertec.org/fitbees/