PRESS RELEASE
3rd July 2023
Empowering Unpaid Carers: Tendertec's AI Care Support Platform Proven to Transform the Caregiving Journey in Real World-Testing
Cardiff, Wales, United Kingdom
AI startup Tendertec, in collaboration with the Connected Places Catapult, the University of Brighton and the Brighton & Hove City Council, is thrilled to announce the successful completion of the Homes for Healthy Ageing testbed programme. This pioneering initiative aimed to address the challenges faced by unpaid carers and explore innovative ways to support unpaid carers in their crucial role of caring for older adults.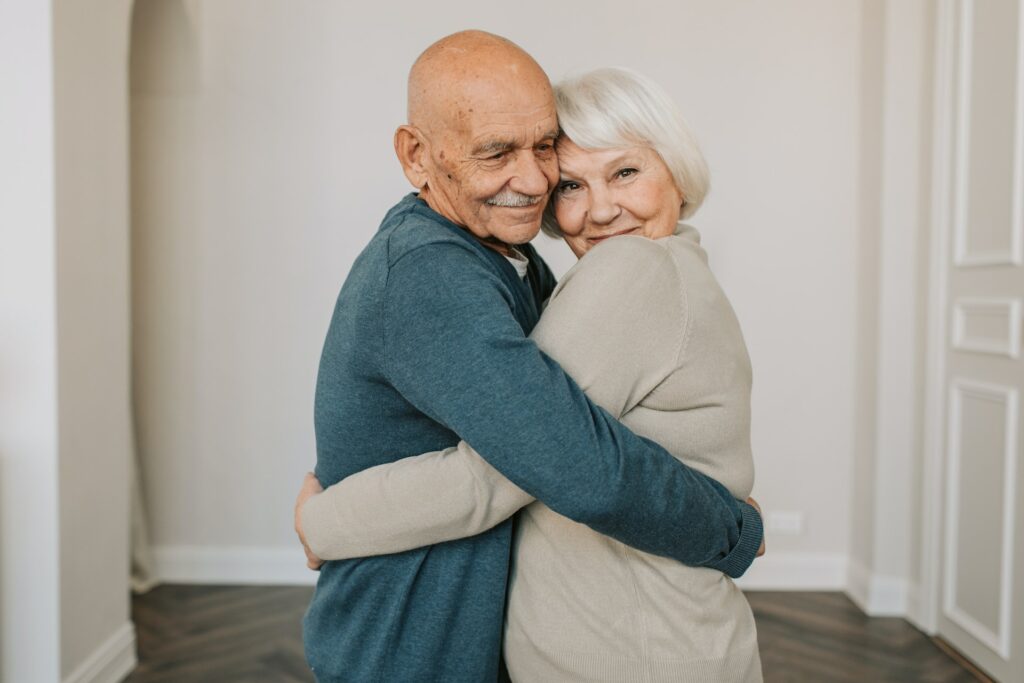 The societal impact of an aging population and the growing need for care at home cannot be understated. With over 11 million people aged 65 and over currently, Carers UK estimates that 11.5 million individuals provide unpaid support, saving the government £193 billion annually. Many carers struggle to recognise their role, resulting in feelings of isolation and a need for support.
The Homes for Healthy Ageing programme served as a platform for Tendertec to roll out Hestia, its AI-powered care assistant platform. Using machine learning and heat sensing to perform 24/7 audits of hidden risks, missed hazards and early symptoms, Hestia provides carers knowledge, assurance and control. Through the evaluation, Hestia, demonstrated significant benefits in enhancing the caring journey of unpaid carers and improving the overall wellbeing of both carers and their loved ones.
"We were very pleased to collaborate closely with Tendertec in this Homes for Healthy Ageing testbed programme, offering them the opportunity to trial their solution with unpaid carers and their loved ones in real-life situation."
Dr. Theo Fotis, Reader at the School of Sport & Health Sciences, University of Brighton, said, "We are very excited to work with Tendertec to test this innovative and disruptive technology, in an effort to support informal carers in their valuable role in taking care of their loved ones."
Key findings from the evaluation include:
Early Interventions to Prevent Falls
Hestia's insights helped carers gain a deeper understanding of their loved one's fall risk behavioural patterns and identify the high-risk areas around the house. This knowledge enabled carers to understand how and why falls happen and make adjustments to prevent future falls and increase safety.
Tracy, a participant in the evaluation, commented, "He swore he'd never fall ever…to realise he had slides out of bed three times, it was quite a good wakeup call." Tracy used Hestia's incident reconstructions to identify patterns and adjust their routine, resulting in a reduced risk of falls.
Delivering Better Care
All users reported that Hestia's insights proved invaluable in helping carers understand the loved one's condition better and adapt their care accordingly. The platform alleviated worry and uncertainty around the conditions they are dealing with while empowering carers to make informed decisions about their loved one's care.
Having access to the Hestia insights helped Tracy to have informed conversations with her GP and get access to the appropriate support channels within the NHS. As a result, the GP reviewed her husband's medication and will have someone supporting them daily with her husband's morning routine.
For Neil, another participant, reviewing Hestia's insights he was able to explain certain falls of his wife who suffer from aphasia. He usually is unable to understand where and when a fall may have occurred but with the Hestia platform, he is able to determine what may have happened which helps to alleviate some stress that he feels towards the guesswork he has to do sometimes with his wife.
"Hestia helped me piece things together and get the help we needed. I hadn't fully appreciated the technology until my husband had these incidents...glad I signed up."
Improved Mental Wellbeing
The interaction with Hestia positively impacted the mental wellbeing of carers. Participants reported increased confidence, peace of mind, and a reduction in stress levels.
Linda, another participant, emphasised that the access to Hestia's insights is promising for carers as they can alleviate worry when they might need to leave the house to do the shopping, helping to keep an eye on the older adult being cared for. 
The success of the Homes for Healthy Ageing testbed programme underscores the importance of preventative care and aging well in place. With Hestia, carers can proactively manage their loved ones' care needs, prevent escalation, and mitigate burnout.
"Supporting unpaid carers is vital for creating a fair society and championing social justice. We are thrilled to see the positive impact that Hestia has had on the lives of unpaid carers, providing them with the tools they need to enhance their caring journeys and improve their overall wellbeing."
About Tendertec
Tendertec is an award-winning startup transforming how the elderly and their caregivers connect and build better caring partnerships unlocking healthy ageing and caring. Hestia, Tendertec's AI care support platform, with no wearables and no cameras, delivers greater risk visibility and better social connectedness. Tendertec partners with leading research institutions, tech-enabled care providers and cutting-edge technology partners to create a more equitable future where older adults and their carers can thrive together.
To learn more about Hestia and its positive impact on unpaid carers, visit https://tendertec.org/unpaid-carers/
Follow us on Twitter: @tendertec
For further information please contact:
Lucy James
Tendertec Limited
Email: contact@tendertec.org